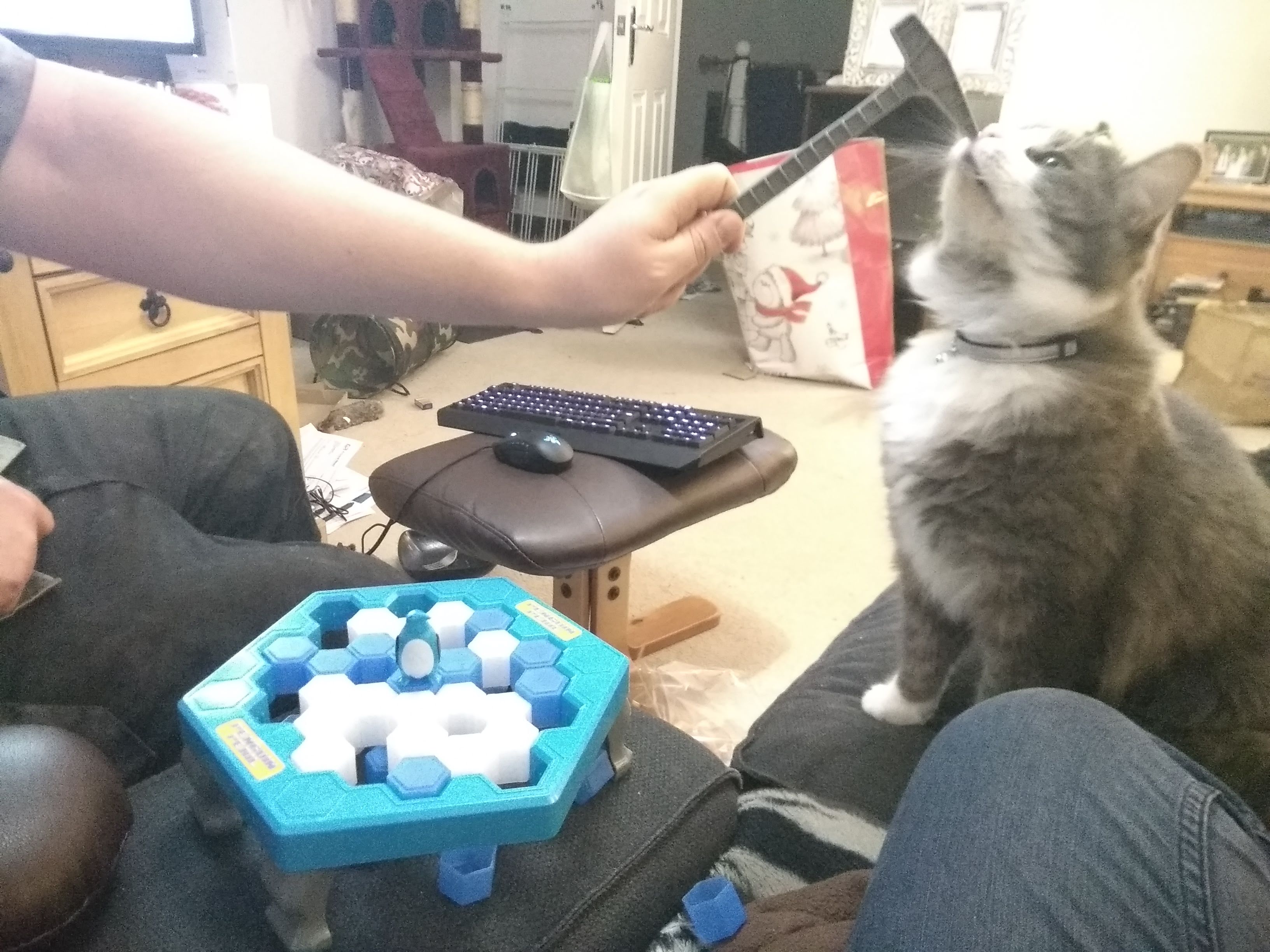 "The air is cold, metallic, sharp to breathe; scarves of woodsmoke drift in the sky over rooftops outlined with twinkling lights, and porch lamps gleam from early in the afternoon until long into the night." 
– Michelle Morgan
December was a cold but generally restful month. I'll talk more generally about 2018 in my yearly reflection, so this month will be brief.
Reflections on the Journey
i. Read 12 books: 12/12 – I finished Divergent by Veronica Roth.
ii. Track my wordcount and aim for 100,000 words: 062,001 words – I wrote 50,044 words for NaNoWriMo, and worked on 2 short stories this year. I finished December with 490 new words.
iii. Wellness Weekly: I talk more about this in my annual review, but this month I did just let the dust settle on my expectations. I am a natural hibernator at this time of year.
Smoke and Ember
The cats are good. Smoke freaked a bit at the fireworks on New Year's Eve but otherwise, nothing to report on their front. Ember hid under a table from about 7pm so it's hard to know if she was scared or comfortable.
Jumping the Wall…
We had our annual Yule Buffet with our families, including my niece who was just 8 months old.
We had Christmas morning together, went to his parents for lunch, then my parents for tea.
I re-connected with the Pixar in a Box online course while I had a cold; watching videos and re-visiting The Felled Gods for the planning exercises.
I completed that short story and submitted it; fingers crossed for a positive response.


~
Happy New Year: May 2019 Flow Calmly.