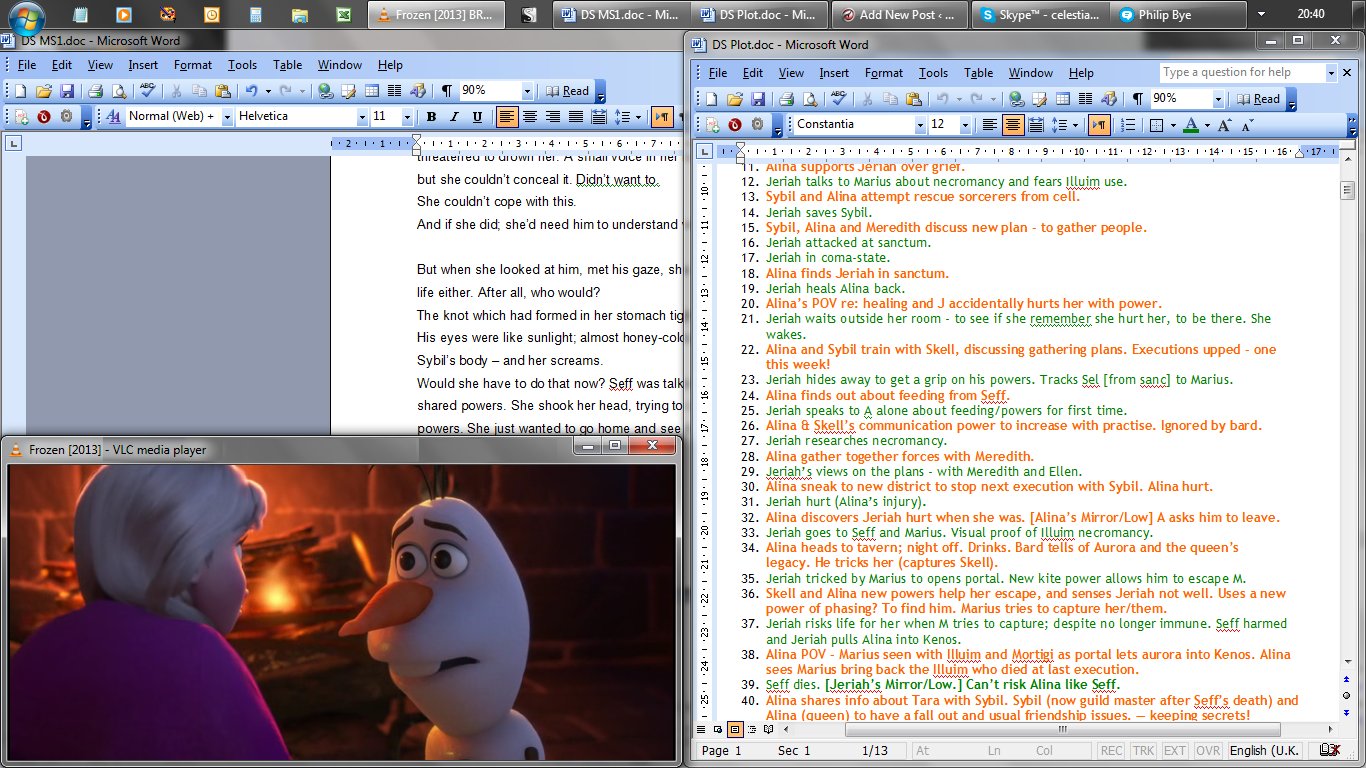 I'm in the final stage of a major sekrit *secret* project (which I hope to share soon), and thus I'm in survival-mode writing wise.
Currently, that means writing my daily minimum of 429 words (3,000 a week) and, if I take the metaphor of survival-mode a little further, going to day-job. On occasion, I'm managing to cook dinner and do the laundry too.
Essentially, I'm feeling overwhelmed with life this week, and thus, this post shall remain short.
Having said that, I appear to have watched Frozen six times since first seeing it on Friday night. I can tell you that I'm looking at the character motivations, but we all know it's because of the music… and Olaf.