I'm Katy-Rose. 
Bachelor of Psychology.
Master of Neuroscience.
Psychological wellbeing practitioner (Cognitive Therapy Qualified).
Fantasy novel and short story writer.
Between INFJ + ISTJ.
Virgo, Metal Horse with Scorpio Moon + Rising.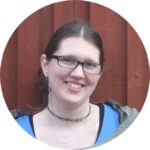 I help driven people who are reinventing themselves find their 'new normal'. Merging science, self-help and spirit, I teach them to know their why, access their inner power, and wield this inner fire like the secret weapon it is.
Without uprooting their whole life so far or sacrificing their mental health.
---
Turn self-doubt, stress + feeling lost into direction, clarity and focused, practical action.
Grab your free copy of the 4 Steps to Mapping Out Your Right Path to make progress on your meant-for-more journey – be that a passion project, self-work discovery or drive for reinvention.